Here's a piece I wrote about studying abroad. There are tips on how to make your stay overseas easier and a list of some of the available scholarships for Filipinos. :)

MANILA, Philippines - Studying abroad is something a lot of us dream of. The opportunity to travel and see new places, meet new people, and see things in a different perspective – it's like living a whole new different life.
But one thing that is definitely not easy about it is hitting the "pause" button in your life. You will have to put everything at home on hold while you're studying. You will also be very far away from your friends and loved ones for a long time.
Despite the cons, there were 26 who were brave enough to embark on an educational journey under the
Erasmus Mundus
scholarship program this year.
Erasmus Mundus is a cooperation and mobility program in the field of higher education that aims to encourage students from outside Europe to take advanced degrees in the EU. The program takes its name from Dutch scholar
Desiderius Erasmus
.
People, not necessarily students, are given funding to cover their study and living expenses for the duration of their course. The program aims to promote dialogue and understanding among young people around the world, and at the same time to strengthen the global links of European higher education.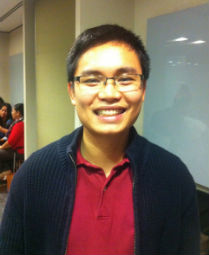 Kaiser is one of the lucky students. He's enjoying a semestral break in Manila in the middle of taking up his Masters in Global Innovation Management. He spent his first year at the
University of Strathclyde
and by October, he will be flying to Germany to finish his studies at the
Technische Universitat Hamburg
.
He says the best thing about being an Erasmus scholar is the experience of being taught by the best professors. "One of my professors is among the the Editors in Chief of the
Six Sigma
journal," he narrated. "He's paid hundreds of thousands of pesos every hour and we get him two hours every week. So everyone is all ears when he's talking. That's the caliber of professors that I'm thankful to have during the course."
Continue reading the article in Rappler.com by clicking
here
.
***
Been busy with work and preparations for next month's big event so I haven't been writing here as much. You can check the Life and Style section of Rappler for some of my work. Been writing there since August 1.
Sorry, blog. I promise to make it up to you soon.
XX,
C